THICKNESSES
THE RANGE OF THICKNESSES OF OUR PORCELAIN STONEWARE IS AN EXPRESSION OF A MODULAR AND VERSATILE VOCATION THAT AIMS AT ALWAYS FINDING THE OPTIMAL BALANCE BETWEEN AESTHETIC LAYING REQUIREMENTS AND TECHNICAL PERFORMANCE IN CONTEXTS CHARACTERIZED BY SIGNIFICANT AND INTENSE STRESSES. AN ATTITUDE THAT BOOSTS AND STRENGTHENS THE POTENTIAL OF URBAN DESIGN.
5 cm
The 5-cm-thick porcelain stoneware surfaces, available in a wide selection of sizes, enable the creation of sophisticated urban paving projects that can provide excellent and longterm resistance to loads caused by vehicular traffic and other stresses typical of these types of environments.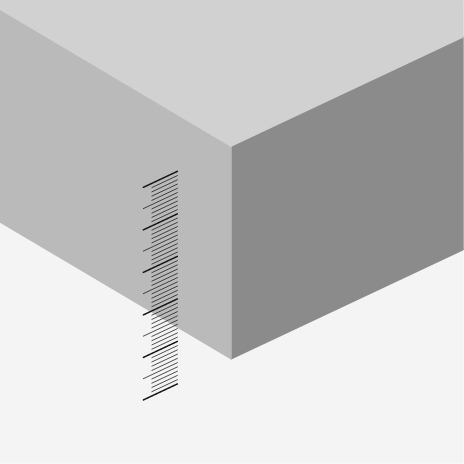 3 cm
The 3-cm-thick surfaces are specifically designed and manufactured to achieve a perfect balance of aesthetics, functionality and performance in a vast variety of outdoor design contexts.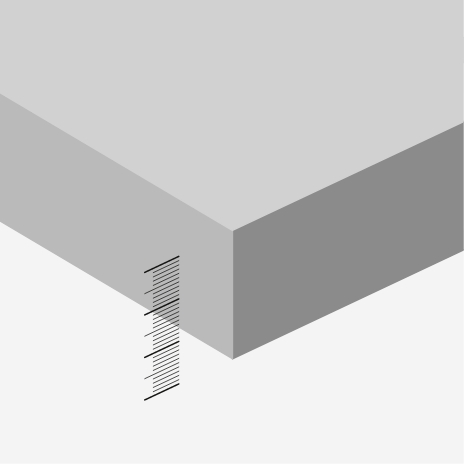 The wide range of textural looks, and the possibility of adopting any kind of porcelain stoneware laying technique, from dry laying, glued on the screed, through to raised installations, broadens the horizons for a free and creative design, based on an extraordinary capacity for technical performance.
2 cm
The 2 cm thickness ensures a marked functionality of the materials and, at the same time, a prolonged resistance to atmospheric agents and other conditions typical of outdoor environments.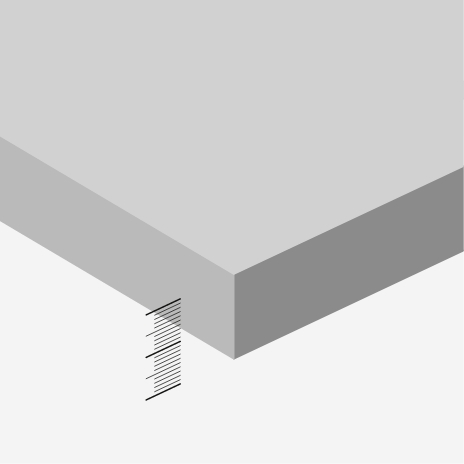 Thanks to these qualities, and to the availability of surfaces featuring such thickness in a variety of looks and sizes, it stands out as the ideal solution for outdoor laying of all types, for projects that are carefully thought out to the smallest detail and designed to endure last over time.